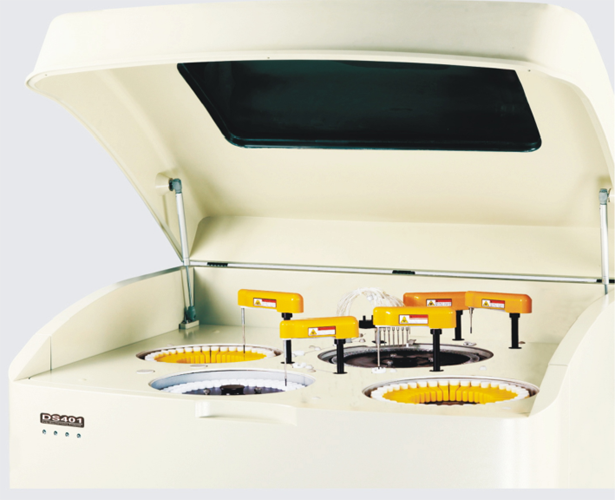 Overview
Powerful reaction cuvette washing system. Simplicity of operation and flexibility with user friendly software. ISE module and barcode scanner(optional). Designed with environmental protection concept.
Specification
1. Fully automatic,random access,open system.
2. Throughput of 260 test/hour including ISE.
3. Preferential treatment for STAT samples, with continuous loading facility.
4. Reusable & durable cuvette system with auto laundry facilities.
5. Wavelengths ranging from 340 to 700 nm.
6. Onboard cooling systems for reagent storage.
7. Data management system with the capacity to store more than 1,00,000 patient, QC data.
Others